Hall Hire
The Centre has 4 halls that are available for hire. Below are the rates. For further information please call 5529 8087 or email office@youthcentre.org.au
Regular Hall Hire
Hall 1    $30.00 per hour + GST     (below)        
Hall Dimensions 12.5 x 10 (only Mirrored Hall)
Hall 3    $22.00 per hour + GST (below)
Dimensions 9.8 x 6.4
Hall 4    $22.00 per hour + GST    (below)
(below)  Hall Dimensions 8 x 6.5
Boardroom (upstairs) seats 6-8 people 
$20.00 per hour or $70.00 per day
Additional Hire
For Functions and Events (including catering services) please inquire within office hours  Mon- Fri 8.30 am – 4.00 pm on 5529 8087 or email office@youthcentre.org.au
Volleyball & Basketball Court – Night charges starting from $20 per hour. Charge applies for use of lights.
Commercial Kitchen for hire starting from $20 per hour.
Oxenford & Coomera Community Youth Centre is an Ideal Venue for Meetings, Conferences, Dance classes, Martial Arts classes, Zumba, Yoga, Pilates,  Sewing, Craft and Scrap booking classes.
Click here for conditions of hire pg 1 and conditions of hire pg 2
To make any inquiry, we must receive it in writing to please fill out the inquiry form and email it to office@youthcentre.org.au.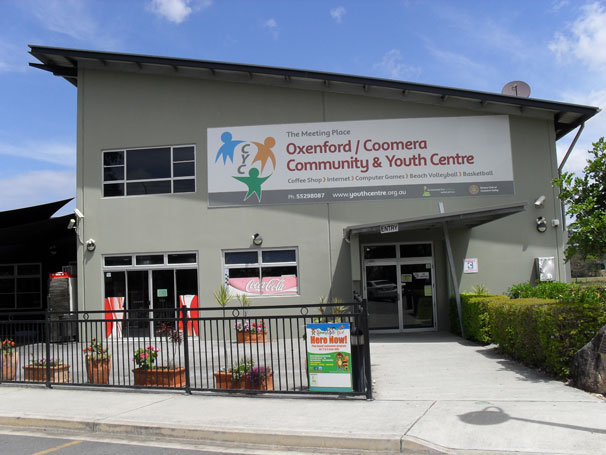 Hours of Operation
Monday-Thursday
8.30am -
4 pm
Friday
8.30am - 5.30pm
For special events outside these hours, please contact us.
Contact Details
25 Leo Graham Way Oxenford Qld 4210
(07) 5529 8087
(07) 5580 4991